WELCOME TO JODY'S PLACE


My name is Jody. But, everyone always calls me Jypsy. Why? Your guess is as good as mine. Anyway......

Some of my interests include:
Barry Manilow ,doll collecting, Barry Manilow, pets, Barry Manilow ,crafts of all kinds, Barry Manilow, reading, Barry Manilow ,music, Barry Manilow ,making new friends, and of course, Barry Manilow.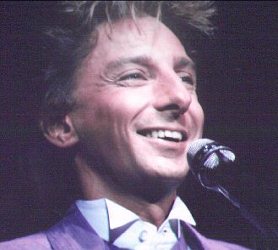 (picture courtesy of Hotblud69.)
Thank You Veruca !!
Countdown to BARRY'S B'day


Countdown to JODY'S B'day

You've probably realized by now that I am a Barry Manilow fan. And I know that I am not alone. His music has touched the lives of so many people all over the world.
I hope you'll stop by and visit my own special little tribute to the Man and his Music at:


THE MAGIC OF MANILOW
(You'll find lots of great Barry Music and Links there.)
In the meantime, I hope you are enjoying listening to "VSM"
For those of you who haven't been "Barrytized" yet, that stands for a "Very Strange Medley" -- a collection of commercial jingles that Barry worked on as either a writer or performer at the beginning of his musical career.

Of course, I do enjoy non-Barry music too. To sample a few that I've come across so far, Please check out the jukebox below and ENJOY !!!!




Well, did you enjoy the music? Want to hear some more?
Then you it's time you met Idim. (that's Midi backwards)
Come say HELLO, Idim


Idim is my little cyberspace pal who helps me find all those great midi files. We now have enough to do another page, so check out my Midi page.



Jody's Midi Place
(Also the home of the coolest, not to mention the cutest band in cyberspace.)


Well, I hope you enjoyed visiting my page.
Please come back again soon.
And please sign my guest book before you leave.

Sign my Guestbook



View My Guestbook


Please let me know what you think about my page.


LE FASTCOUNTER

Please vote for my site as a STARTING POINT Hot Site
(Just click on the graphic below)
Starting Point



Thank You To Spyder's Empire for this award !!!!